Be reborn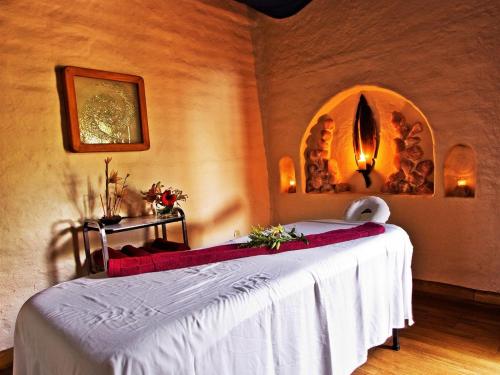 Hostal De La Luz "An Oasis of Peace and Relaxation, where you will achieve a reunion with your true Self and the balance between Body, Mind and Spirit".
It includes:
02 days // 01 Nights of lodging.
01 breakfast per person.
01 Relaxing Massage (50minutes) per person.
01 Exfoliating (30 minutes) per person
01 Group Temazcal (Prehispanic Steam Bath)
01 Holistic Activity (group-50 min.).
Taxes included.
Price per person. Concepts not consumed may not be accredited, reimbursed or transferred to another person or date. Prices subject to change without notice. Rates in Mexican pesos, do not include tips. Reservations subject to spaces, only guaranteed by credit card. Reservations are guaranteed until 3:00 p.m. of the expected date of arrival.
Restrictions: Space reserved exclusively for persons over 18 years of age. Children are not accepted Prohibited access to pets.
Reports and Reservations: TEL 01 800 55 235 50 Lada without cost or 01 739 39533 74, 01 739 3933076, 01 739 3933077 or email: reservaciones@hostaldelaluz.mx. Please reserve and guarantee as soon as possible, it is guaranteed with a minimum deposit of 50% of the total, in Banco Santander in the name of: PROMOTORA HOTELERA AMATLAN SA de CV Account No. 92000827504, or with a credit card number.
Cancellations: 72 hrs. In advance without charge, 48 hrs. In advance charge of 50%, and 24 hrs. of anticipation or less charge of 100% of the contracted services. In case of not canceling within the limits mentioned here, Promotora Hotelera Amatlan SA de CV ²Hostal De La Luz; It will charge your credit card what corresponds to a night of lodging, according to the current rack rate and according to the type of room that I reserve and did not cancel.