Rebuild your being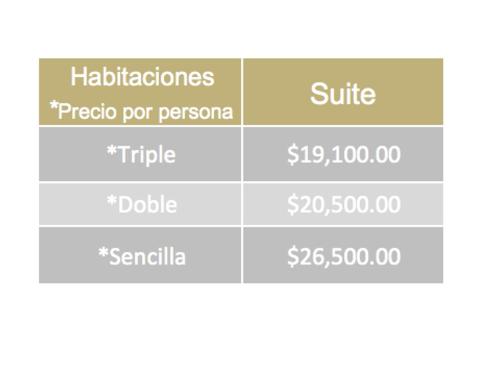 Realign and Detoxify Body, Mind and Spirit to live in fullness.
Valid from Sunday to Friday
(Does not apply to Bridges, holidays or high season)
Hostal De La Luz "An Oasis of Peace and Relaxation, where you will achieve a reunion with your true Self and the balance between Body, Mind and Spirit".
It includes:
06 days // 05 Nights of lodging
Food: 05 breakfasts, 05 food and 05 dinners
Healing massage
Anti-stress Relaxing Massage
Reiki therapy
Nirvana massage
Thalassotherapy (Detoxification with sea salt bath)
02 Ionic Foot Therapies
03 Yoga session
Temazcal, shamanic purification ceremony
Initiation purification bath (combination of aromatherapy, chromotherapy, music therapy and hydrotherapy)
Renaissance ritual
01 Hydrochakral therapy
Introspective walk to the labyrinth of Chartres
Initiatic walk to the 7 Chakras
Session for solving non-coherent emotional patterns (Resonance Repatterning)
Ritual Reencounter with your being:
Recapitulation
Psycho-emotional therapy for high magnetism
Healing therapy within the high vibration vortex
Meditations
GAMA meditation, to achieve hyper cerebral synchrony
Astral Journey
Bach Flower Therapy
Gift "Encounter with your way of life"
Taxes and tips included
Personalized package, Activities or therapies subject to change without prior notice and / or according to the results of the assessment by naturopathic medicine.
Terms and Conditions:
Personalized package, Does not apply to bridges, holidays or high season. Rate applies for a minimum stay of 06 days // 05 nights. Price per person . Concepts not consumed may not be accredited, reimbursed or transferred to another person or date. Prices subject to change without notice. Rates in Mexican pesos, do not include tips. Reservations subject to spaces, only guaranteed by credit card. Reservations are guaranteed until 3:00 p.m. of the expected date of arrival.
Restrictions: Space reserved exclusively for persons over 18 years of age. Children are not accepted Prohibited access to pets.
Reports and Reservations: TEL 018005523550 Lada at no cost or 017393953374 reservaciones@hostaldelaluz.mx Please book and guarantee as soon as possible, Guaranteed with a minimum deposit of 50% of the total, at Banco Santander in the name of: PROMOTORA HOTELERA AMATLAN SA CV Account No. 92000827504, or with a credit card number.
Cancellations: 72hrs. In advance without charge, 48 hrs. In advance charge of 50%, and 24hrs.de anticipation or less charge of 100% of the Services contracted. In case of not canceling within the limits mentioned here, Promotora Hotelera Amatlan SA de CV-Hostal De La Luz; You will load your credit card that corresponds to an overnight stay, according to the current rack rate and according to the type of room that I reserve and did not cancel.